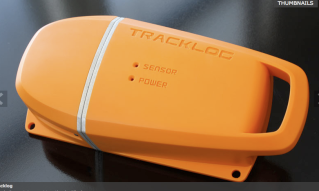 Me hearties, this is not the most useful products in terms of everyday life unless you work out at sea. but looks great.Tracklog tracks things like mechanical shock, time, pressure and temperature and stores this so it can be read afterwards when the unit is taken up from the deep sea.
KADABRA
in cooperation with minoko has supported Marine Innovation in designing and prototyping the tracklog. It comes in two versions, one orange for sub sea use, and one blue for on land use.The Norwegian design company
KADABRA
behind the project are also doing alot of interesting stuff.